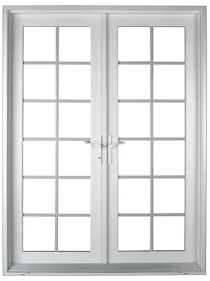 Patio Doors Installation and Replacement
Especially if you're a young, first-time new homeowner, you're excited at what the future possibilities hold for your property in giving it a signature look and making your house truly your own home. One makeover project may be in upgrading the backyard patio. Designing a backyard space for you to call your own can be an exciting and rewarding task to undertake. You'll want a relaxing space for you to enjoy warm summer days and balmy summer nights. Something that will definitely suit your lifestyle.
By sprucing up and improving your home's backyard, as the old axiom goes "what time and effort you invest in your home you will ultimately get out". And a patio is an affordable way to absolutely increase the value of your property. Most homeowners relish the concept of having a patio, and in the event of a re-sale situation, prospective buyers will find a quaint backyard to be a highly attractive selling point. And chances are, with a solid realtor at your side, you'll be able to sell your property for a little more than what it's worth on the open market.
But all that being said, you'll want an entranceway to this cozy backyard space of yours. And a key feature to your backyard will be a patio door. Depending upon the size of the backyard that you're dealing with, the door will be designed and constructed to economize on the interior space without compromising on any area of the backyard exterior. And if space is an issue, if it's properly well designed, an illusion of space can be created to ensure that every area of the backyard receives the optimum amount of natural light. Patio doors made of glass will provide a clear view of the outside while allowing in maximum amount of sunlight. Depending upon your design, they replace a wall between the living room or kitchen providing convenient access and also covering every single area of your interiors spaces with cheerful, welcoming light.
With a gorgeous patio door entrance leading to a large outdoor space, it will come in handy in the summer weather if you have a small kitchen. You can do most of your cooking outdoors. It can be your own personal relaxation nook of your home to enjoy your meals in. Or for fitness buffs, it can even be an outdoor gym. And during the wintertime, the backyard patio can even have a hot tub or if space is enclosed, install a heater or log burning fire pit so that your patio can be enjoyed all year round.
Typically, a sliding patio door would be installed. It works best in a restricted space and comes available in three standard dimensions of 60 inches, 72 inches and 96 inches. They can be opened wide apart on the sliding rail to give you extra space in your living room or extended kitchen when you need it, and it can also warm your home naturally. A hinged patio door looks like standard double-hinged exterior doors and are made of glass resting on hung aluminum frames.
Patio door installation does not take much time, during the day our specialists will finish the work.
Reasons to Replace Patio Doors
Energy efficiency: Sliding doors are efficient insulators meaning that your home will remain cozy and warm in the winter and refreshingly cool during the summer. Optimal thermal insulation is provided by doors that are fitted with composite gaskets. In essence, they are a noise and weather barrier, blocking annoying sounds and preventing rain, drafts and dust from entering your home.
Indoor/outdoor flow: Your home's outdoor and indoor spaces will flow smoothly thanks to sliding patio doors. You'll have a year-long view of your backyard landscape due to their large panes of glass. Providing a sleek and elegant look, your patio doors will balance your home's architectural design style.
Safety: At one time, patio doors earned a reputation for being a vulnerability for your home allowing burglars access into your property via this area. This was due in part as they weren't constructed using safety glass. However, all this has changed as homeowners may rest easy at night knowing that their patio doors are constructed with the highest quality locking mechanisms and shatterproof safety glass.
Security: Naturally, an important consideration to take into account when choosing your patio doors is security. Look for aluminum seals and incorporated gaskets when choosing a quality patio door. To support your door's safety features, look for a hook-over locking mechanism that securely prevents the sliding leaf from being lifted or wedged out of its frame.
Space-saving: Another design feature of a patio door is the ability to open without hinges. In this case, the door is designed to open along a sliding glide track. Hence, this means that no extra space is required for the door arc as they simply open up by one door sliding over another panel.
Natural light: Patio doors have extra-large panes of glass that run from the top to the bottom of each individual door panel. You can enjoy maximized natural light, ensuring that your interior is well illuminated throughout the entire day.
Easy access: As it does state, patio doors are easy to open. And this is especially convenient during those sweltering hot summer months.
Environmentally friendly: Some patio doors have eco-friendly features. An example of this is a patio door made from wood which is durable, renewable and also insulates well.
Great glazing: This feature can also be grouped under safety as patio doors provide parents with an unobstructed view of your backyard to allow then to keep an eye on their children. Depending upon your glazing design choice, practical benefits can also be enjoyed from a patio door such as a reduction of harmful UV rays by as much as 98 percent. In especially harsh winter weather, with energy-efficient glazing not only will energy loss be prevented, but there will be sound insulation and a reduction of frost condensation on the glass.
Style: A patio door, whether it be a regular opening door or sliding feature, your home's aesthetic elegance will be enhanced to suit any architectural design style. Patio doors offer functionality and practical design all the while augmenting a room's natural light.
Design: Patios can be of any size or shape to suit your homeowner's needs. And because of this, they can add an interesting, unique element of design to your home's landscaping arrangement. A patio door can be installed in conjunction with wood for that "patio deck feel" appearance. Or perhaps you just want patio doors to make your backyard area "pop" and come to life.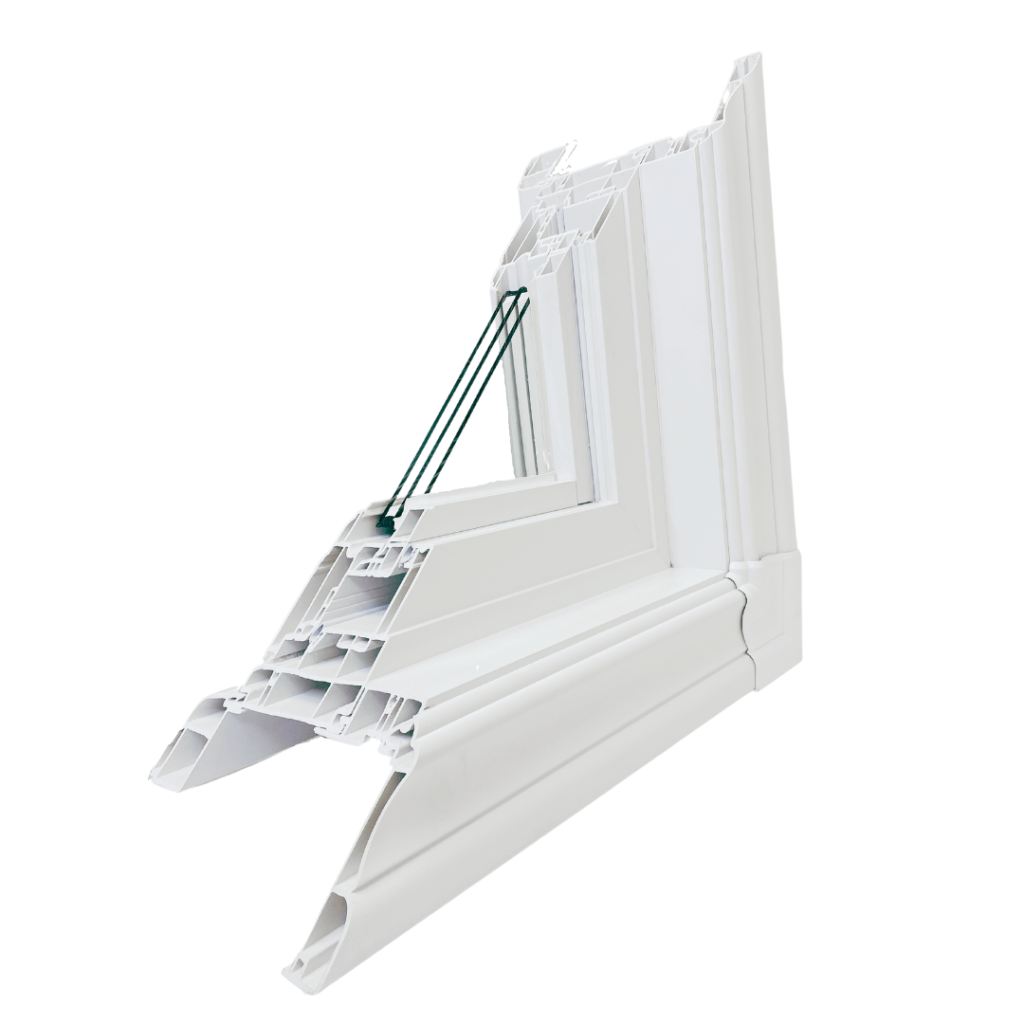 At Canglow, we are offering you 100% Lead-Free Unplasticized Polyvinyl Chloride or uPVC windows. These windows are extremely strong and will last a very long time while saving you a lot of money on your energy bill.
Thermal & Energy Efficiency
Our windows have the highest number of internal air chambers, giving you the very best insulation and sound-blocking abilities while providing the best thermal and energy performances from any window on the market.
Our windows do not require window frames, sealants and adhesives making them higher in performance and so much nicer to look at. Our windows are totally waterproof and airtight.
Unit has 13/16″ overall thickness. We offer multiple options for glazing and thickness depending on the model.
We service all the areas in Alberta and Northwest Territories from Red Deer to Yellowknife. If you live anywhere within this area, you can count on our expertise for all of your windows and doors needs. Our head office is located in Edmonton.
We provide a variety of interior vinyl trims for vinyl windows for an elegant, adaptable look. We have a combination of advanced technology along with the best materials that are not only durable and flawless but will retain their colour for years to come. We offer a variety of standard finishing options including wood stain, contemporary and classic rosettes.
We provide window jambs in four sizes to give you a seamless window installation that is perfect. For added resilience, we provide wood jamb extensions, frame moldings, and corner blocks for great longevity. These interior fittings are made from the highest-quality, durable Lead-Free PVC powder compound that requires absolutely no maintenance.
Our quality brick molds are made from a very long-lasting compound uPVC powder that is designed to withstand the harshest elements throughout the year. Our brick molds are made from maintenance-free materials that are available in a variety of colours and sizes for great longevity and beautiful curbside appeal.
Our double-paned windows with clear glass provide optimum noise protection compared to single pane glass. In terms of temperature resistance, it promotes the easy flow of hot and cold air from both inside and outside.
Low emissivity glass, or Low-E glass, is a strategic choice for lowering your home energy costs all-year-round. In winter, Low-E glass cuts down on heat loss by reducing radiant heat transfer and reflecting interior heat back into your room, where it needs to be. It also efficiently dispenses the sun's rays—allowing more of them to enter the home as usable solar energy. This provides extra warmth while minimizing reliance on heating, which can account for up to 60% of a home's energy costs.
In summer the same principle applies but the effect is reversed. Low-E glass windows help reduce the flow of hot air into the cool interior. This specially formulated coating also reduces the effects of the sun's ultraviolet (UV) rays, which are a leading cause of premature fading and degradation of fabrics and carpeting.
Triple-pane glass windows are the most energy-efficient models on the market. With the extra pane of glass, they moderate temperatures inside for optimal comfort in every season—during winter, cold air remains outside and warm air inside, while in summer the results are reversed.
Special coatings are often applied to the glass to eliminate solar heat gain and boost its energy efficiency. The extra pane of glass truly provides a new level of insulation, airflow and energy efficiency.
World Class Energy Efficient Glass Units
DraftLOCK™ Polymer Spacer System
100% Eco-Friendly & Recyclable