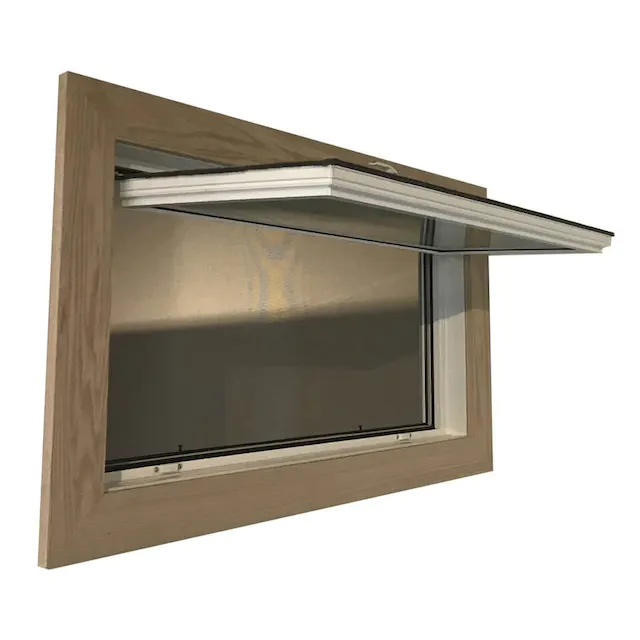 Hopper Windows Replacement
Hopper windows are built on the same engineering principles as awning windows, with the difference that they open from the top. They are suitable for basements, attics and other spaces that might not have enough wall area for larger windows, yet require ventilation.
Hopper windows also double up as egress windows in basements, attics and other rooms that require them according to Canadian building codes. Featuring our Energy Star rated triple glazing and low-E argon-filled glass chambers, our hopper windows will assure your peace of mind when it comes to insulation, energy-saving, and safety.
What to Look Out for When Purchasing Hopper Windows
While it may seem like a simple process, picking the right type of window to fit a particular room in your home is not always easy, and in fact, various considerations should be made when attempting to add the perfect window into space. For example, a potentially overlooked quality of any window is the functionally in which it provides the homeowner. To clarify, you will find that the direction of a given window can vary greatly, ranging from opening from the sides, top, or bottom which all have their unique pros and cons. In the case of a hopper window, it is opened from the top or the bottom, however, unlike an awning that is opened outwardly and away from the direction of your home, the hopper window opens inwardly facing the interior. This design choice can offer several advantages and disadvantages that dictate where it may best in certain rooms or locations.

Advantages of Hopper Window Replacement
As briefly mentioned, these windows are ideal for rooms that have a limited amount of space such as a basement, attic, or even a bathroom. This is because the design allows you to take advantage of the full-frame of the window when it is being opened or closed. One of the main functions of this type of window is its ability to provide needed ventilation without taking up too much space. This will also help control the humidity of the room as the added ventilation does an excellent job of eliminating excess moisture present in the air. Moreover, the hopper window provides excellent security because they are quite a small window. Due to this, it is extremely unlikely that an individual could possibly break into your home via these windows because they are much to compact for a person to fit through.

If you are interested in where to buy windows, check with our specialists for this.

Disadvantages of Replacement Hopper Windows
While it is clear the windows are made more for functionality than as a decorative addition to your home, it is still important to note that these windows are not optimal if you are looking for certain benefits other windows may offer. For example, given the small nature of it, you can not expect them to provide much natural lighting to space, especially if they are installed in a larger area of the home. As such, they are not recommended in spaces in need of a lot of lighting courtesy of an added window. In addition, hopper windows are not very conducive to window treatments to cover or modify it. Due to this, this can lead to less privacy as it may be easier for individuals outside to look through them into your home. This said it is possible to tint or film over the windows in order to gain a bit more privacy by not allowing unwanted visitors to take a look inside the house.

Cost to Replace Basement Hopper Windows
Overall, if you are looking to buy a window that can fit seamlessly in the smaller areas of your home and provide additional ventilation and humidity regulation, the hopper window may be your best bet depending on what you are aiming for.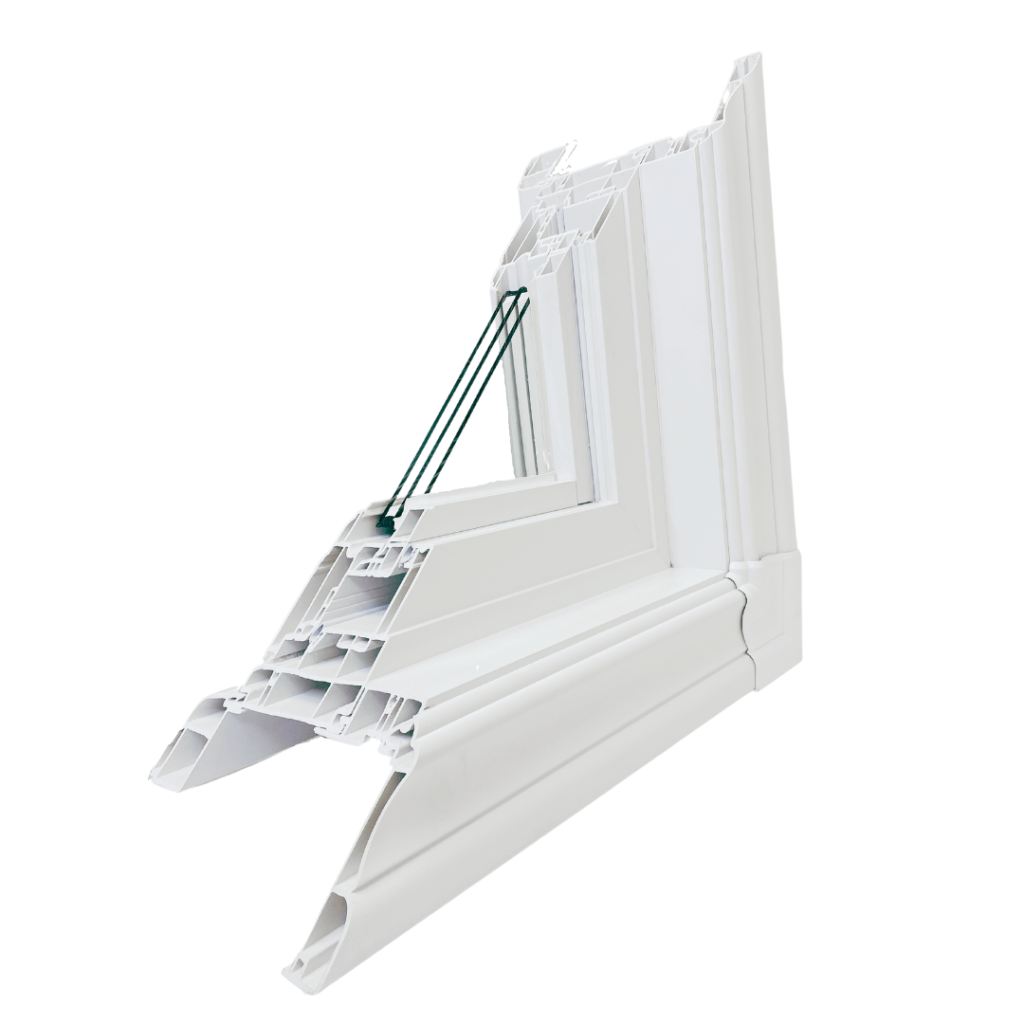 At Canglow, we are offering you 100% Lead-Free Unplasticized Polyvinyl Chloride or uPVC windows. These windows are extremely strong and will last a very long time while saving you a lot of money on your energy bill.
Thermal & Energy Efficiency
Our windows have the highest number of internal air chambers, giving you the very best insulation and sound-blocking abilities while providing the best thermal and energy performances from any window on the market.
Our windows do not require window frames, sealants and adhesives making them higher in performance and so much nicer to look at. Our windows are totally waterproof and airtight.
Unit has 13/16″ overall thickness. We offer multiple options for glazing and thickness depending on the model.
We service all the areas in Alberta and Northwest Territories from Red Deer to Yellowknife. If you live anywhere within this area, you can count on our expertise for all of your windows and doors needs. Our head office is located in Edmonton.
We provide a variety of interior vinyl trims for vinyl windows for an elegant, adaptable look. We have a combination of advanced technology along with the best materials that are not only durable and flawless but will retain their colour for years to come. We offer a variety of standard finishing options including wood stain, contemporary and classic rosettes.
We provide window jambs in four sizes to give you a seamless window installation that is perfect. For added resilience, we provide wood jamb extensions, frame moldings, and corner blocks for great longevity. These interior fittings are made from the highest-quality, durable Lead-Free PVC powder compound that requires absolutely no maintenance.
Our quality brick molds are made from a very long-lasting compound uPVC powder that is designed to withstand the harshest elements throughout the year. Our brick molds are made from maintenance-free materials that are available in a variety of colours and sizes for great longevity and beautiful curbside appeal.
Our double-paned windows with clear glass provide optimum noise protection compared to single pane glass. In terms of temperature resistance, it promotes the easy flow of hot and cold air from both inside and outside.
Low emissivity glass, or Low-E glass, is a strategic choice for lowering your home energy costs all-year-round. In winter, Low-E glass cuts down on heat loss by reducing radiant heat transfer and reflecting interior heat back into your room, where it needs to be. It also efficiently dispenses the sun's rays—allowing more of them to enter the home as usable solar energy. This provides extra warmth while minimizing reliance on heating, which can account for up to 60% of a home's energy costs.
In summer the same principle applies but the effect is reversed. Low-E glass windows help reduce the flow of hot air into the cool interior. This specially formulated coating also reduces the effects of the sun's ultraviolet (UV) rays, which are a leading cause of premature fading and degradation of fabrics and carpeting.
Triple-pane glass windows are the most energy-efficient models on the market. With the extra pane of glass, they moderate temperatures inside for optimal comfort in every season—during winter, cold air remains outside and warm air inside, while in summer the results are reversed.
Special coatings are often applied to the glass to eliminate solar heat gain and boost its energy efficiency. The extra pane of glass truly provides a new level of insulation, airflow and energy efficiency.
World Class Energy Efficient Glass Units
DraftLOCK™ Polymer Spacer System
100% Eco-Friendly & Recyclable