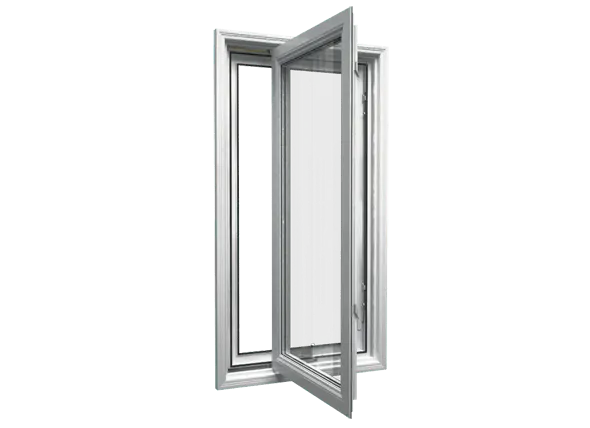 Casement Window Replacement and Installation
With old man winter just around the corner, you'll want to ensure that your home is prepared by being well insulated. One area to check into is your windows and doors. And while it is a practical approach to make sure your home is well insulated and saving you money, if you're in need of a window or door replacement, this can be achieved in a modern, unique and fresh way to add value to your home.
It doesn't matter if your home is relatively new or well over 100 years old, practically every house that has been built will have a draft. A draft happens when there are gaps in the window or door construction and the opening is left unsealed to the outside weather environment. Where you should look for drafts in your home are windows, doors, attic hatches, pipes leading outside, and ceiling-to-wall joints. When these spaces are uninsulated, cold air can enter and will, as a result, raise your heating bill which allows not just cold air in, but moisture and in some cases little pesky critters as well.
With an energy-efficient upgrade, as a homeowner, you'll have so many designs to choose from. But there are a variety of types that you should consider, one of them being a casement window. It's attached to its frame by one or more hinges at the side. Within a common shared frame, they are used singly or in pairs. And if they are in pairs, you'll find that they are hinged on the outside. The window is usually held open by using a casement stay. There are a variety of windows to choose from:
Casement windows can sometimes be opened with a crank or some such cam handle mechanism. It is placed generally at hand height or near the bottom which also serves as a window lock. And if the design of the casement window opens outward, then a crank, stay, or friction hinge is necessary in order to hold the window open in place, especially if there is a harsh wind occurring. With some designs, the glass panes are set in a rabbeted frame and sealed with bevelled putty or glazing compound to secure the glass firmly in place. Where the hinges are located on the left and the locking mechanism is on the right, casement windows are labelled in one of two ways: FCL refers to a left-handed window. And then there are FCR which is a right-handed window with the hinges on the right and the locking mechanism positioned on the left. Bear in mind that these definitions will only apply to a window when it is being looked at from the exterior of the property. If you decide to buy casement windows, pay attention to the quality of materials and certification.
Since casement windows open outward, these types of windows offer the best ventilation. They allow for fresh air to flow throughout the room. And with a casement window design, aesthetically it also allows a greater amount of light to enter the room.
Due to its design, a casement window's sash is movable and it is able to fasten very securely to the weather-stripping when in a locked position. Hence, very little outside air can get in which means that it is regarded as being one of the most energy-efficient designs of all windows.
This window is usually a very good choice for hard to reach places, and because of its design, it makes it easy to wash. Due to their design of being easy to open and close, cleaning these types of windows is fast and easy. Of today's higher quality, better-constructed casement windows, through their design they are able to pivot on their hinges as they are opened, which allows the movement of the entire sash away from the hinged side of the window frame. Thus allowing a space to reach through to wash the outside of the window all the while still being able to stand right inside the comfort of your home.
And lastly, to ensure that you are purchasing the best casement window for your home, it is recommended that you evaluate each brand because there are many quality window manufacturers, but through comparison shopping, you'll find a difference between brand quality and pricing.
Before installation, it is recommended that all casement window hardware and hinges should be thoroughly inspected. Subsequent to this, they should also be checked periodically to make sure that they are maintaining their stability and durability. And while this type of window is usually very difficult to break into even if they are securely locked, as time passes they do age. Their hardware will become brittle, rusty or faulty, and as a result, they become an easy, viable target for burglars. An established, reliable and trustworthy contractor will be able to inspect older casement windows and make recommendations as your need requires.
A casement window can be more expensive than other types of windows on the market. But if your mind is firmly set, and this is what you truly desire, it is stressed that you make sure that you get top quality. Its expense is predicated on the weight added by multiple glazed sashes, both the hardware and structure of the casement window selected need to be of the highest quality possible. The cost of steel casement windows may be higher than plastic. The price depends on materials and sizes.
Generally, you'll never see an overly large casement window. There will be size limitations even taking into account the best hardware and construction techniques that are available to consumers. When it comes to installation, all windows are pretty much installed the same way. For aftermarket it is:
Pull interior trim
Remove old windows
Shim/screw new window into place
Spray insulation foam
Replace trim (or install new trim)
Caulk
Exterior – install brick moulding/aluminum flashing as needed;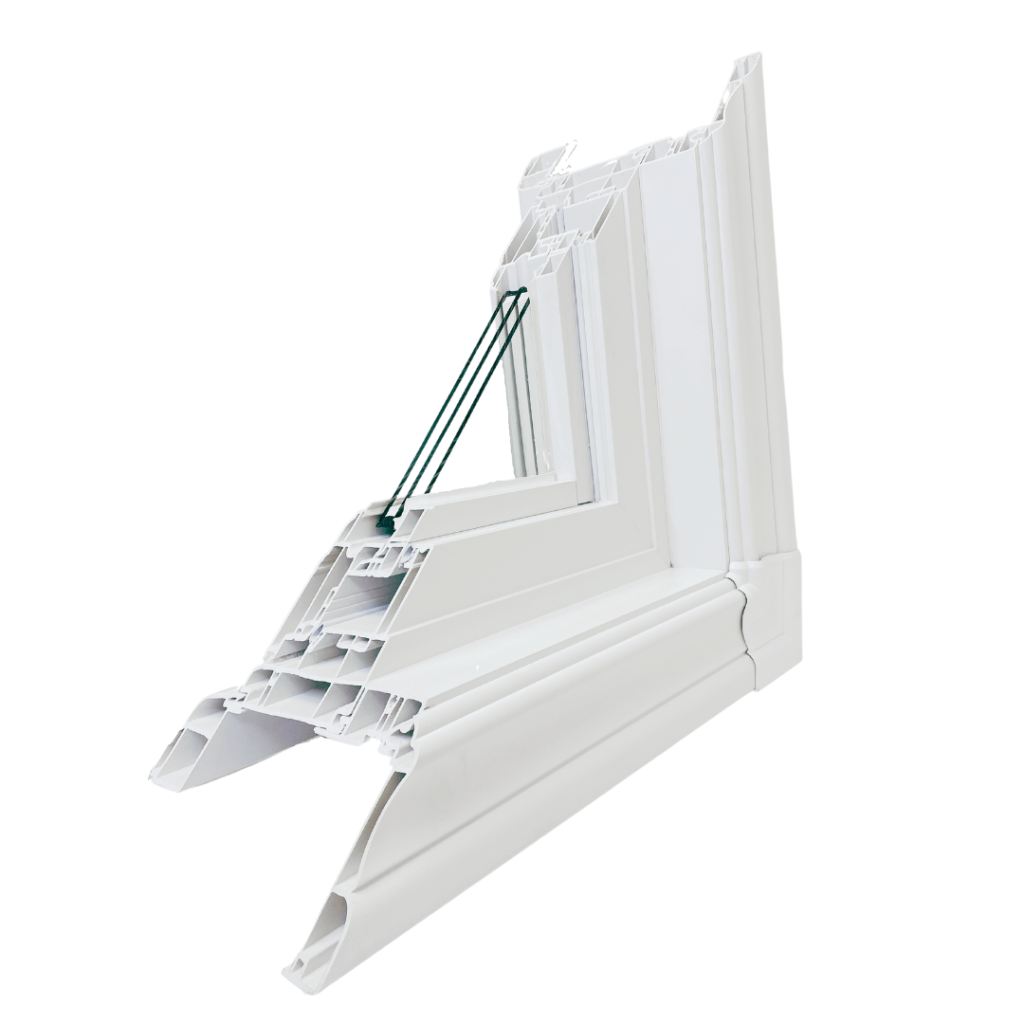 At Canglow, we are offering you 100% Lead-Free Unplasticized Polyvinyl Chloride or uPVC windows. These windows are extremely strong and will last a very long time while saving you a lot of money on your energy bill.
Thermal & Energy Efficiency
Our windows have the highest number of internal air chambers, giving you the very best insulation and sound-blocking abilities while providing the best thermal and energy performances from any window on the market.
Our windows do not require window frames, sealants and adhesives making them higher in performance and so much nicer to look at. Our windows are totally waterproof and airtight.
Unit has 13/16″ overall thickness. We offer multiple options for glazing and thickness depending on the model.
We service all the areas in Alberta and Northwest Territories from Red Deer to Yellowknife. If you live anywhere within this area, you can count on our expertise for all of your windows and doors needs. Our head office is located in Edmonton.
We provide a variety of interior vinyl trims for vinyl windows for an elegant, adaptable look. We have a combination of advanced technology along with the best materials that are not only durable and flawless but will retain their colour for years to come. We offer a variety of standard finishing options including wood stain, contemporary and classic rosettes.
We provide window jambs in four sizes to give you a seamless window installation that is perfect. For added resilience, we provide wood jamb extensions, frame moldings, and corner blocks for great longevity. These interior fittings are made from the highest-quality, durable Lead-Free PVC powder compound that requires absolutely no maintenance.
Our quality brick molds are made from a very long-lasting compound uPVC powder that is designed to withstand the harshest elements throughout the year. Our brick molds are made from maintenance-free materials that are available in a variety of colours and sizes for great longevity and beautiful curbside appeal.
Our double-paned windows with clear glass provide optimum noise protection compared to single pane glass. In terms of temperature resistance, it promotes the easy flow of hot and cold air from both inside and outside.
Low emissivity glass, or Low-E glass, is a strategic choice for lowering your home energy costs all-year-round. In winter, Low-E glass cuts down on heat loss by reducing radiant heat transfer and reflecting interior heat back into your room, where it needs to be. It also efficiently dispenses the sun's rays—allowing more of them to enter the home as usable solar energy. This provides extra warmth while minimizing reliance on heating, which can account for up to 60% of a home's energy costs.
In summer the same principle applies but the effect is reversed. Low-E glass windows help reduce the flow of hot air into the cool interior. This specially formulated coating also reduces the effects of the sun's ultraviolet (UV) rays, which are a leading cause of premature fading and degradation of fabrics and carpeting.
Triple-pane glass windows are the most energy-efficient models on the market. With the extra pane of glass, they moderate temperatures inside for optimal comfort in every season—during winter, cold air remains outside and warm air inside, while in summer the results are reversed.
Special coatings are often applied to the glass to eliminate solar heat gain and boost its energy efficiency. The extra pane of glass truly provides a new level of insulation, airflow and energy efficiency.
World Class Energy Efficient Glass Units
DraftLOCK™ Polymer Spacer System
100% Eco-Friendly & Recyclable